Keynote Speakers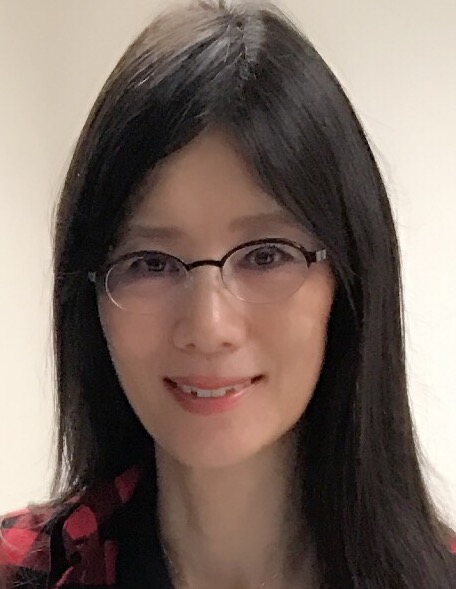 Prof. Li-fang Zhang
University of Hong Kong, Hong Kong
Li-fang Zhang is Professor of Psychology and Education at the University of Hong Kong. She has published dozens of academic book chapters and books, and is the (co)author of more than 100 peer-reviewed journal articles and encyclopedic entries. Two of her award-winning monographs are entitled The Malleability of Intellectual Styles (by Cambridge University Press, 2013) and The Nature of Intellectual Styles (with Sternberg, 2006). Her new book (also by Cambridge) is entitled The Value of Intellectual Styles (Zhang, 2017).
Professor Zhang serves as the Editor-in-Chief of The [Oxford] Encyclopedia of Educational Psychology and Associate Editor of 1) Journal of Educational Psychology , 2) Educational Psychology, and 3) Journal of Cognitive Education and Psychology. She is also an editorial board member of several other psychology and education journals.
Speech Title: The Power of Intellectual Styles in Learning. Teaching, and Well-being
Abstract: Intellectual styles are people's preferred ways of using their abilities. The fundamental objective of this talk is to demonstrate that in an increasingly globalizing era when diversity pervades every corner of the world, intellectual styles play an even more vital role in learning, teaching, and well-being. To achieve this objective, the talk showcases principal research evidence demonstrating that styles, particularly styles that are creativity-generating and that require higher levels of cognitive complexity (known as Type I intellectual styles), matter significantly in education, the workplace, as well as in our physical and mental well-being. It brings to light a major paradox: Type I intellectual styles are conducive to desirable outcomes in almost every domain of our lives; however, they are not always encouraged in terms of institutional performance. At the same time, the talk highlights empirical work revealing that styles can be modified through both socialization and training. Finally, implications of the research findings are discussed respectively for school teachers and university academics, for senior mangers in both academic and business settings, and for health professionals.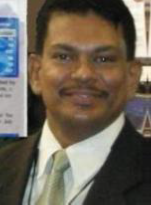 Prof. Ananda Kumar Palaniappan
University of Malaya, Malaysia

Professor Dr. Ananda Kumar Palaniappan is an Educational Psychologist at the Faculty of Education, University of Malaya. He specializes in Creative & Innovative Thinking, Organizational Creativity, Creative Problem Solving. Dr. Ananda also conducts SPSS and AMOS workshops. He has given invited addresses on Creativity for numerous groups including managers, magistrates, legal officers and educational administrators in Malaysia, Singapore, Hong Kong, Spain, UK and USA. He has published internationally on creativity and on the validation of several instruments in many international journals including Perceptual and Motor Skills and Journal of Psychology. He is currently a Visiting Professor on the Chulalongkorn University Royal Golden Jubilee Award at the Department of Educational Research and Psychology, Chulalongkorn University. Dr. Ananda is a member of American Psychological Association (APA), American Creativity Association (ACA) and International Association of Cross-Cultural Psychology (IACCP). For more information please visit his website: www.ananda.um.edu.my.
Speech Title: Creativity and Entrepreneurship
Abstract: Creativity plays an important role in enhancing entrepreneurial ventures (Fillis & Rentschler, 2010). Entrepreneurs have been found to have a set of unique personality characteristics that augur well with the type of personality that is suited for entrepreneurs. Characteristics such as the tendency to take risks, being inquisitive, non-conforming and aggressive have been found to be quite typical of successful entrepreneurs. This keynote address will present the latest developments in the area of creativity and how it has been harnessed in promoting entrepreneurship and entrepreneurial tendencies. This talk will also discuss the designing and testing of an instrument to assess entrepreneurial tendency and ascertain the reliability and validity of this instrument. Using this inventory, this paper intends to investigate the relationship between entrepreneurial tendencies of students taking entrepreneurship as a subject and their creative personality characteristics. A sample of 174 Form Two students taking entrepreneurship as a subject were chosen randomly from the four zones in Peninsula Malaysia. The validated instrument, Entrepreneurship Tendency Inventory (ETI) and the measure of creative personality characteristics, Khatena Torrance Creative Perception Inventory (KTCPI) were administrated. Factor Analyses revealed the existence of eight factors namely, Self-Employed, Business Confidence, Business Intention, Business Anxiety, People Dependent, Forced Decision, Low Self-confidence and Contingent Decision with internal consistencies ranging from .80 (Self-Employed) to .23 (Low Self-confidence). Four factors have been identified to relate positively to entrepreneurial tendency. These are Self-employed, Business Confidence, Business Intention and People Dependent. As expected, Business Anxiety, was found to have very low correlation with entrepreneurial tendency. Generally students who have high entrepreneurial tendencies tend to be creative and this appears to stem from their past creative performances. This perception on oneself as creative gives them the need to be self-employed and confident. Findings also indicate that what close relatives appear to think of their employment decision also tends to be a major driving force in their ambition to go into business. Those high on entrepreneurial tendency also prefer challenging tasks and appear to be self-starters and have high level of initiative. Perception of themselves as having creative personality does not appear to be good enough to give them the impetus to go into business as compared to perception of themselves as capable of creative performance. Further replication of this study is recommended confirm the reliability and validity of ETI and further elucidate this relationship between entrepreneurial tendencies and creative personality characteristics.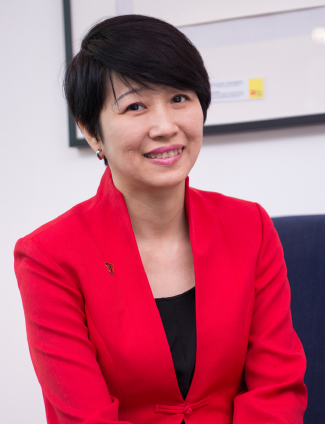 Prof. Siew Fun Tang
Curtin University, Malaysia
Professor Tang Siew Fun is a Professor and Dean, Learning and Teaching at Curtin University Malaysia. She has strong credibility as a Dean, Learning and Teaching, an impressive track record of strategic leadership and management at a senior level and proven experience in the area. Professor Tang holds a doctorate in Educational Management, Planning and Policy and has a proven record in educational leadership with great contribution in driving innovative and pioneer teaching and learning initiatives. She prides herself leading the way towards transforming the teaching and learning landscape in the country. Her work has evolved from being a passionate excellent teacher to an effective educational leader, shifting the paradigm for the teaching profession in ensuring student success. Her previous employment was with Taylor's University, having spent 18 years holding various academic and administrative positions. Prior to that, she taught at other public and private universities in Malaysia and worked with two multi-national companies. Under her leadership, Taylor's University has re-defined student learning for better academic outcomes and being at the forefront of transformational teaching and learning. She was the Conference Chair for Taylor's Teaching and Learning Conference, an international conference, for five consecutive years since 2013. Professor Tang is a teacher developer who has always been in touch with the teachers she developed and creates valuable experiences for them. Her major research work focuses on teaching engagement evaluation processes and design, student holistic development, and innovative teaching practices. She is noted for her personal and professional efforts to develop lecturers, as she believes "students learn successfully if teachers teach successfully". She also believes that all students deserve an education that will challenge, inspire and prepare them to become better citizens as well as for a better future. She was appointed as an assessor panel with the Malaysian Qualification Agency (MQA) since 2012.
Speech Title: Preparing Future Ready Graduates by Taking Education Global
Abstract: We are now standing on the brink of technology transformation where changes beyond our imaginations are happening continuously and rapidly. The workplace and its jobs are quickly being altered and we will soon be only as good as the skills we possess. Technological advancements aside, we must understand that this transformation must be steered, and this involves talent. The present higher education curriculums may not adequately meet the needs of developing future ready graduates. The Malaysian Central Bank recently noted that youths with tertiary education were the highest among the unemployed at 15.3%. However, this trend of higher unemployment rates for young graduates than non-graduates is not unique to Malaysia but applies to regional economies. Employers contended that the current university curriculum does not reflect the current skill requirements. Higher education must be redesigned to focus on future works skills – skills that ensure our graduates can readily take on workplace tasks which have not yet been envisioned. The ideal future ready graduate must be literate, possess critical thinking and problem solving skills, and have leadership qualities. Curtin University is focusing on preparing future ready graduates by taking education global. This approach will equip students with skills that will help them thrive in a highly competitive and challenging 21st century workplace. Universities also must keep up with the transformation in order to build a workforce that is ready to face a future of digitization and technological innovation. We can no longer implement the same pedagogy with old mind-sets to tackle new issues. The role of universities in future-proofing our graduates must be taken on with a greater sense of urgency to ensure we are not left behind.
Invited Speakers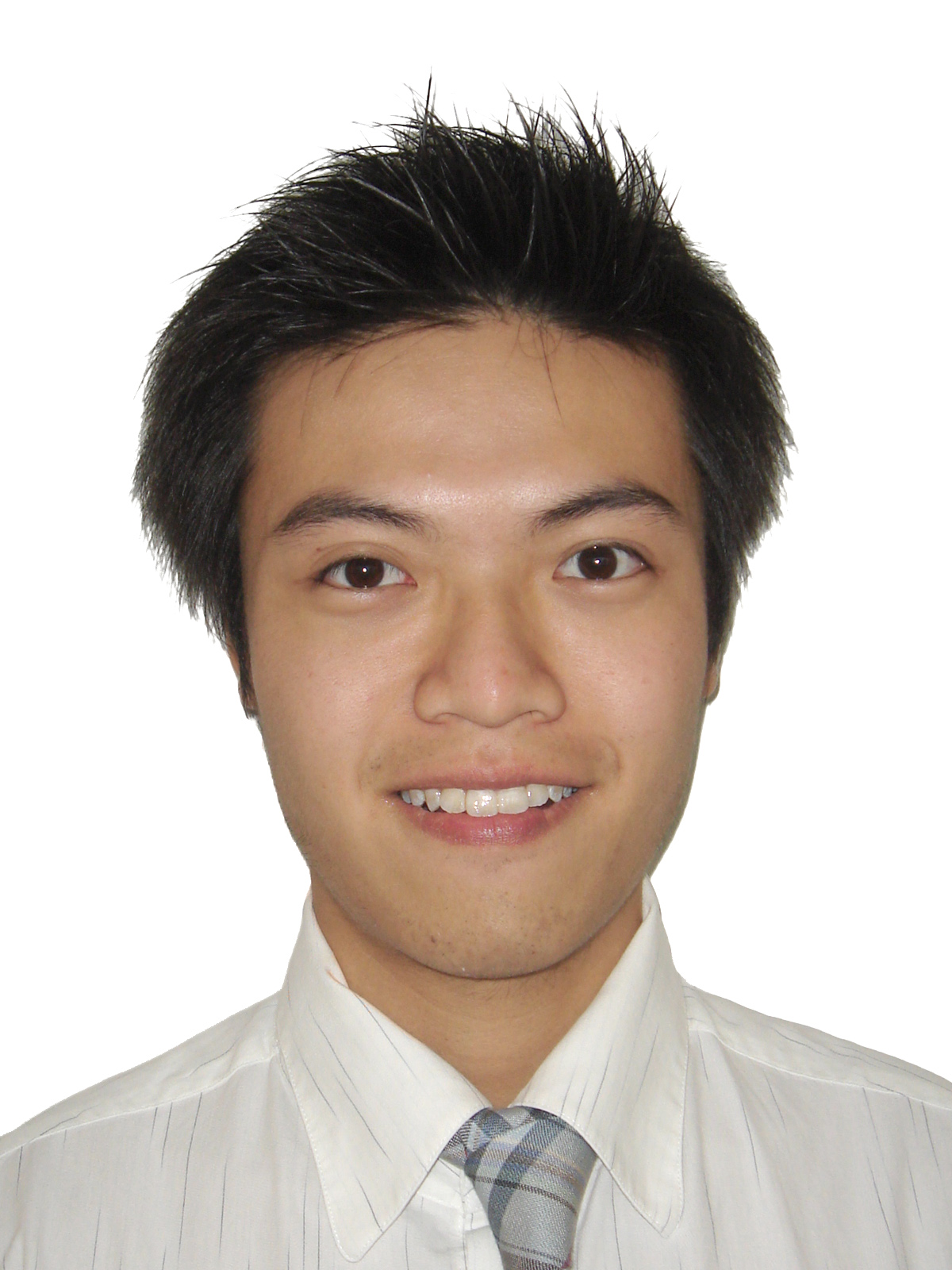 Assoc. Prof. Daniel CW Tsang
Hong Kong Polytechnic University, Hong Kong
Dr. Daniel Tsang is currently an Associate Professor in the Department of Civil and Environmental Engineering at the Hong Kong Polytechnic University (HK PolyU). He was an IMETE Visiting Scholar at Ghent University in Belgium (2015), Visiting Scholar at Stanford University in the US (2011-2013), Senior Lecturer (2011-2012) and Lecturer (2008-2010) at the University of Canterbury in New Zealand, and Post-doctoral Fellow at Imperial College London in the UK (2007-2008) and the Hong Kong University of Science and Technology (2006-2007). Dan holds BEng (2002) and PhD (2006) from the Hong Kong University of Science and Technology. Dan has been active at idea exchange through journal publications and professional service in both academia and industry.
With a strong link to real-world environmental challenges, Dan's research group strives to develop cost-effective and low-impact solutions to ensure sustainable urban development, enhance the engineering infrastructure, and create new ways in which we manage contaminated soils/sediments, municipal solid waste, and urban waters. Dan has published over 130 SCI journal papers and received Excellence in Review Award for Chemosphere and Environmental Science and Technology. He serves as Editorial Board Member of Chemosphere, Editor of Journal of Soils and Sediments and Environmental Geochemistry and Health. He has also served as Guest Editor for Bioresource Technology, Chemosphere, Science of the Total Environment, Journal of Cleaner Production, and Environmental Geochemistry and Health. Dan is chair and organizer of 2nd Biological Waste as Resource Conference (BWR2017, Hong Kong), 2nd International Conference on Bioresources, Energy, Environment, and Materials Technology (BEEM2018, Korea), and 4th Contaminated Land, Ecological Assessment and Remediation Conference (CLEAR2018, Hong Kong).
Speech Title: Using Problem-based Project to Enhance Students' Learning Experience
Abstract: Some students may find difficulties in developing a sense of mission in coursework in large class setting, leading to emergence of inattentive attitude or even absenteeism which pronouncedly impairs teaching and learning progress. There is a need to foster student's engagement by active learning via a cross-departmental problem-based learning project as a part of continuous assessment. This problem-based learning project involved interactive activities and real-life practices to increase the chances of communication and collaboration between individuals, and also demonstrated the solid function of engineering disciplines in the community. By applying the Kolb's experimental learning approach and Onion Model, this project embedded a range of activities such as discussion and Q&A sections to four taught subjects. The achievements of this project included significant enhancement in course participation, team building, and self-confidence, which were assessed via observation, interview, and questionnaire survey before and after the course. As revealed by the more positive changes in class participation based on the questionnaire results, the problem-based project proved to be more effective for engaging students in learning activities in large class than in small class. The students appreciated the project flexibility in design, exploration of engineering practice, application of diverse knowledge, addressing issues of modernization, etc., and found the real-life projects interesting and inspiring. However, high task complexity, high workload, and insufficient time in class were also recognized as the project limitations. These findings suggest that problem-based project can serve as a useful tool to provoke interactions and facilitate active learning in large class.