Welcome to ICLT 2023 (Flyer)
The 2023 9th International Conference on Learning and Teaching (ICLT 2023), which will be held in Macao, China on April 21-23, 2023.
The 2023 9th International Conference on Learning and Teaching (ICLT 2023) is a conference for educators to discuss the efficient application of technology to modern day learning and teaching. ICLT addresses the most significant questions in the areas of early childhood education, public education policy, theory and practice of physical education development, and more. Our prestigious panel of speakers will guide the discussion for maximum engagement, offering you a unique opportunity to learn from your peers from all around the world. Finally, it is your chance to share your knowledge with thousands of members of our network, be it through paper publications, poster presentations, or networking sessions.
Participants at ICLT span a wide range of backgrounds, from academic and industrial researchers, to entrepreneurs and engineers, to graduate students and postdocs.

Covid-19 Announcement: As the situation of covid-19 is still ambiguous and unpredictable, it's acceptable for those participants who can't attend the conference because of the travel restrictions to present their papers online with reduced registration fee. The organizing committee will monitor the situation and the conference may be switched to virtual mode if necessary.
Publication
Submissions will be peer reviewed by technical program committee, and accepted full papers will be published into International Journal of Information and Education Technology or International Journal of Learning and Teaching based on the paper topic and quality.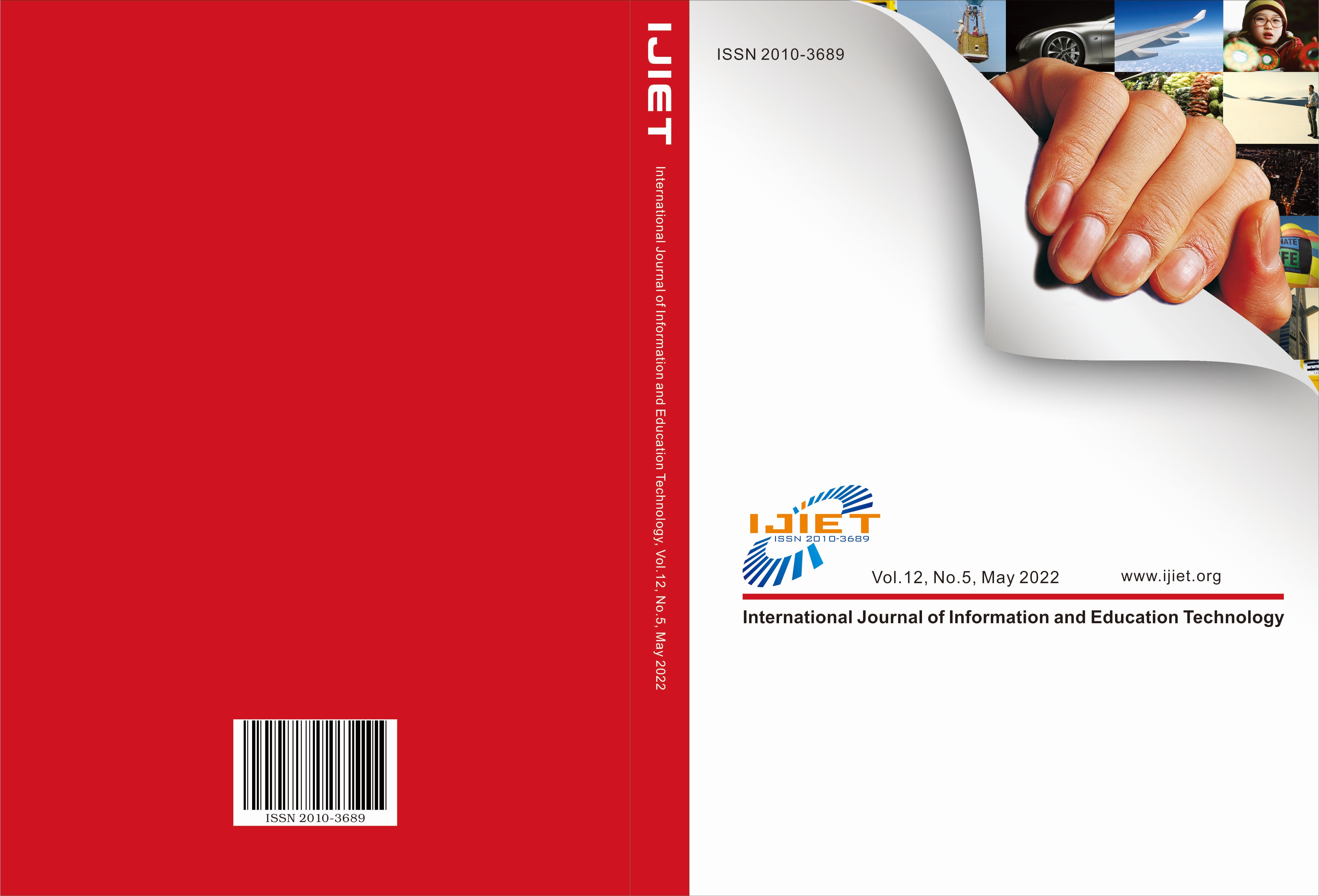 International Journal of Information and Education Technology (IJIET)
ISSN: 2010-3689
Frequency: Monthly DOI: 10.18178/IJIET
Abstracting/ Indexing: Scopus (Since 2019), INSPEC (IET), UGC-CARE List (India), CNKI, EBSCO, Electronic Journals Library, Google Scholar, Crossref, etc.
IJIET Template | IJIET Copyright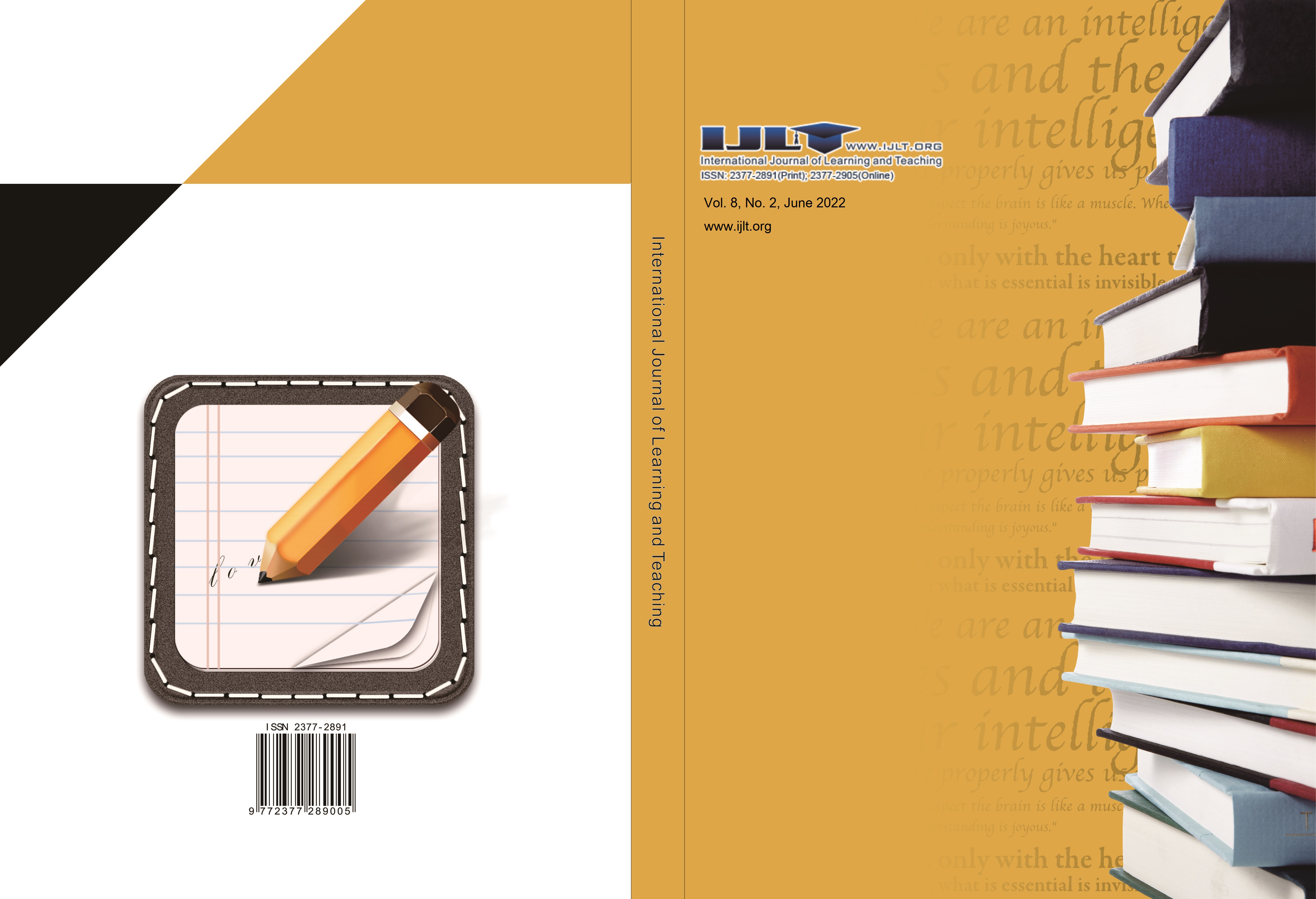 International Journal of Learning and Teaching (IJLT)
ISSN: 2377-2891(Print); 2377-2905(Online)
Frequency: Quarterly DOI: 10.18178/ijlt
Abstracting/Indexing: Google Scholar; Crossref, CNKI, etc.
IJLT Template | IJLT Copyright
Note: For those who're NOT looking to publish their papers, it's acceptable to submit your abstracts to the conference for oral presentation without publication of full paper, which will be sent to at least two technical committees for a brief review, and it will take about 15 working days.
Submission Methods

Please submit your paper via: Online Submission System or conference email directly (Email: iclt@academic.net).
Please find the paper format here (submitted papers need to follow the required fonts strictly):
If you do not need to publish any paper, you may attend our conference as a presenter or listener.
The submitted abstract should contain a sufficient summary about your research and outline of goals, results and conclusion, including conveying sufficient understanding. For listener registration, please contact with the conference secretary directly.
Conference News
Welcome Asst. Prof. Andy Chun Wai FAN, University of Macau, China to join conference technical committee! (Click)
- Good News!
- February 27, 2022
Assoc. Prof. Chew Fong Peng, University of Malaya, Malaysia speech inforamtion is available! (Click)
- Good News!
- February 27, 2022
Warm welcome Asst. Prof. Jing Sun, City University of Macau, China confirms to give invited speech! (Click)
- Good News!
- February 25, 2022
Listeners' Registration
If you don't have any publication or presentation request, but just attend the conference to share your experiece with other participants or learn from others, please just register as listener.
Join the Technical Program Commitee to help review papers!

Welcome senior scholars and researchers to join the ICLT conference committee to help review papers submitted to ICLT 2023 Applicants should send your CV to iclt@academic.net.