Welcome to ICLT 2021 (Flyer)
Welcome to the official website of The 2021 7th International Conference on Learning and Teaching—ICLT 2021, which will be held in Macau, China on April 14-16, 2021
In the 21st century, the provision of education that relates to an individual's interests, needs, expectations and global expectations is gaining importance day by day. Moreover, the match between an individual's characteristics with the environment in which learning takes place, together with the management of those learning environments are also important. In this framework, The conference focuses on the unique challenges of learning and teaching in multi-cultural contexts in universities and high schools and on innovative and emergent practices that are informed by pragmatic scholarship. So, we invite all colleagues, researchers, academicians, graduate students, teachers and project leaders around the world to submit their original research articles and review papers to this international conference.
Notes: If the conference cannot be held on time due to the force majeure such as politics, weather and disasters, the organizer shall have the right to postpone or cancel the conference. Participants are required to comply with the organizer's arrangements and refund policy.
Notification of ICLT 2021
-------------------------------------------------------------------------------------------------------
Due to the outbreak of the coronavirus, Online/Video Presentation are acceptable on the conference. Online presentation session will be arranged accordingly. Please contact the conference secretary for more information about Online/Video Presentation.

Participants are required to wear face mask when attending the conference. And conference staff will check the body temperature and take other active actions.

Publication of ICLT 2021
-------------------------------------------------------------------------------------------------------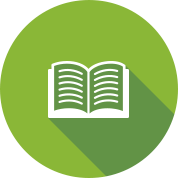 The accepted excellent papers will be recommended to international journals whose topics are related to the paper. Which journal to be recommended will be updated after your paper passed the academic review process.
If you submitted a full paper, your paper will be through two rounds of reviewing, including the a plagiarism check and a peer-to-peer review by the relevant professional of the conference committee. Generally, the whole review procedure will take 2-4 weeks (or more). If your submission was accepted, we would like to send an official notification of acceptance to all authors, as well as the review report form. Please look out for your email from the conference secretary.
Conference News
The submission deadline is extended to March 01, 2021.(Click)
- Good News!
- February 06, 2021
The submission deadline is extended to February 05, 2021.(Click)
- Good News!
- January 16, 2021
The submission deadline is extended to January 15, 2021.(Click)
- Good News!
- December 16, 2020
Important Dates
Listeners' Registration
If you don't have any publication or presentation request, but just attend the conference to share your experiece with other participants or learn from others, please just register as listener.