Invited Speakers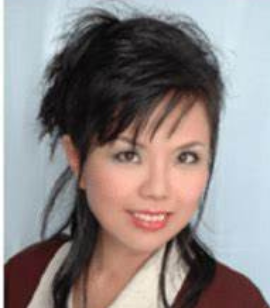 Assoc. Prof. Chew Fong Peng, University of Malaya, Malaysia
Dr. Chew Fong Peng is Associate Professor at Faculty of Education, University of Malaya (UM), Malaysia and teaching Malay language education and early childhood education program. Presented approximately 166 working papers international and international seminars and conferences in Malaysia and foreign countries. Published 9 books, 111 articles published in journals, 72 papers in conference proceedings, 39 chapters in books, 21 translated books including creative writings, 11 edited books and edited creative writings. She is the book editor of Taylor & Francis, editor for Malaysian Year 4, 5 and 6 History textbook and Year 1 Arts and Music Education text books. Completed 19 research projects which 8 of them were led by Chew. She won many medals in academy and innovative expo. UM Outstanding Service Award (2008), being listed in Marquis Who's Who in the World 2011, 2012, 2014, 2015, 2017, 2018, 2019; 2020; 2000 Intellectual in the World for 21st Century Year 2011. Chew is article reviewer for some established international journals, namely Asia-Pacific Education Researcher, Asia Pacific Journal of Education, SAGE Open, International Journal of English & Literature (IJEL), British Journal of Education, Society and Behavioral Science (BJESBS), Educational Research and Reviews (ERR) besides some local estalished journals included Pertanika: Journal of Social Sciences and Humanities, GEMA Online and Kemanusiaan,. Besides that, Chew recites Malay poem invited at state and national level. Chew was invited as visiting professor at Peking University from October, 2011 to June, 2012 during her sabbatical leave. Chew won the "The World Outstanding Researcher" award (2013).
Topic: Performance of Malay Language in MCE and UEC among the Malaysian Chinese Independent High Schools Students: Are they at the Same Level?
Abstract: In Malaysia, the Malay Language is the national language and a compulsory subject in schools. However, under the multi-education system, secondary schools in Malaysia are divided into National Secondary Schools and Chinese Independent High Schools. It is generally accepted by Malaysian society that the Chinese Independent High Schools students are generally under-achieved in the Malay language during the examination due to their lack of interest in the subject. On the other hand, students at Chinese Independent High Schools are not compulsory to sit for the Malay language subject in the Malaysian Certificate of Education(MCE), and the United Chinese School Committees Association of Malaysia(or Dong Zong) has developed their Malay Language textbooks and examination system which is named as the Unified Examination Certificate(UEC)to be implemented in all Chinese Independent High schools. According to the Unified Examination Results Analysis Report released by the Dong Zong's Examinations Department (2019), the number of candidates sat for the Malay Language subject in MEC has decreased year by year, but the proportion of students who achieved excellent grades or A in the Malay Language subject in UEC in 2019 is higher than in 2018.This indicated that UEC candidates have achieved good results in the Malay Language subject. However, the media reports that result of the Malay language subject of the Chinese Independent High School students are not satisfactory, and there is a big gap between the Malay language result of the candidate in UEC and MCE. Is there a correlation between the Malay Language results in the UEC and the MCE? The Malay society and the Chinese society have their own argument for this, and this educational topic has become polemic nowadays. Therefore, the researcher aims to explore the issue from an academic perspective.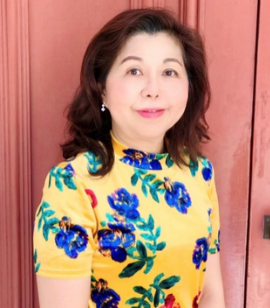 Assoc. Prof. Nattama Pongpairoj, Chulalongkorn University, Thailand
Nattama Pongpairoj is an associate professor at the English as an International Language Program (EIL), the Graduate School, and Head of the Applied Linguistics for Language Education Research Unit, Chulalongkorn University in Thailand. Her research interest lies in Second Language Acquisition, particularly L2 representation and processing.
Title: Observations and Commentary: Content and Language Integrated Learning (CLIL)
Abstract: The talk is based on a synthesis of Content and Language Integrated Learning (CLIL), a dual-focused educational approach (Marsh 2010; 2012), with respect to its classroom applications. It starts with some common definitions of this pedagogical approach, followed by its core elements and types. Then, research on CLIL with learners from international contexts, including Thailand, will be exemplified to demonstrate well-attested findings of CLIL. It has been found that this learning & teaching strategy facilitates learning effects in both content and language, not from a dichotomous but from an integrated approach. Observations and commentary will be given in that, despite strengths of CLIL, there are some factors that might confound the effects and thus need to be taken into consideration.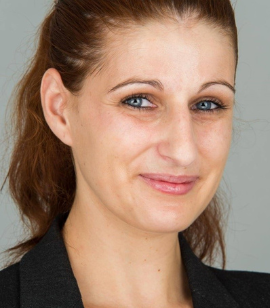 Asst. Prof. Tânia Rocha, University of Trás-os-Montes e Alto Douro and INESC TEC, Portugal
TÂNIA ROCHA, PhD in Informatics and M.Sc. in Communication and Multimedia. She is an Assistant Professor at University of Trás-os-Montes and Alto Douro (UTAD) and Senior Researcher at INESC TEC - Associated Laboratory. Her main research interests are in the domain of Human-Computer Interaction, focusing on Digital literacy and inclusion, Multimedia, Web Accessibility, Usability, User Experience (UX), User-centered design, Special education, Multisensory environments, Web and Mobile, Digital games. Achieved 3 national artistic and scientific awards and one international. Furthermore, produced more than 50 academic works, including book chapters, articles and communications in books of proceedings.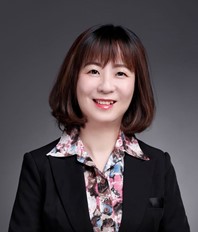 Asst. Prof. Jing Sun, City University of Macau, China
Jing Sun earned her PhD from the University of California, Santa Barbara with an emphasis on Education Policy, Organization and Leadership. Currently she is an assistant professor at City University of Macau. Her research interest focuses on higher education admissions policy, school organization, school leadership and comparative education in the areas of policy, organization and leadership. She published her book "Effectiveness and Fairness of Chinese Higher Education Admissions Policy - Perceptions and Reforms" at Springer and some journal articles in these areas.
Title: Analyzing the Relationship among Preschool Teachers' Teaching Concept, Teaching Behavior, and Teaching Efficacy—a Study of Six Kindergartens in Shenzhen, China
Abstract: In order to meet the urgent needs of China's modernization construction, society has put forward higher and newer requirements for talent training. Thus, to adapt to this new context, education reform is imperative. As the foundation of education, early childhood education has become a strategic focus of new curriculum reform in Shenzhen, China. In this study, 350 preschool teachers in Shenzhen were selected as research participants. Data were collected by means of three questionnaires: (1) Preschool Teachers' Teaching Concept Scale, (2) Preschool Teachers' Teaching Behavior Scale, and (3) Preschool Teachers' Teaching Efficacy Scale, and the original data obtained from the surveys were analyzed. In addition, there is a significant positive correlation between teaching concept, teaching behavior and teaching efficacy of preschool teachers. Teaching concept and teaching behavior can significantly positively predict teaching efficacy, that is, the increase of teachers' teaching concept or teaching behavior can directly lead to the increase of teaching efficacy. Therefore, the reform of preschool teachers' teaching concept, the performance of teaching behavior, and the teachers' teaching efficacy are all key factors in the reform of preschool education and teaching.
Keywords:preschool teacher; teaching concept; teaching behavior; teaching efficacy